SMARTR
Cloud
The SaaS solution for smart buildings, delivering cost savings, energy efficiency, and progress towards net-zero goals.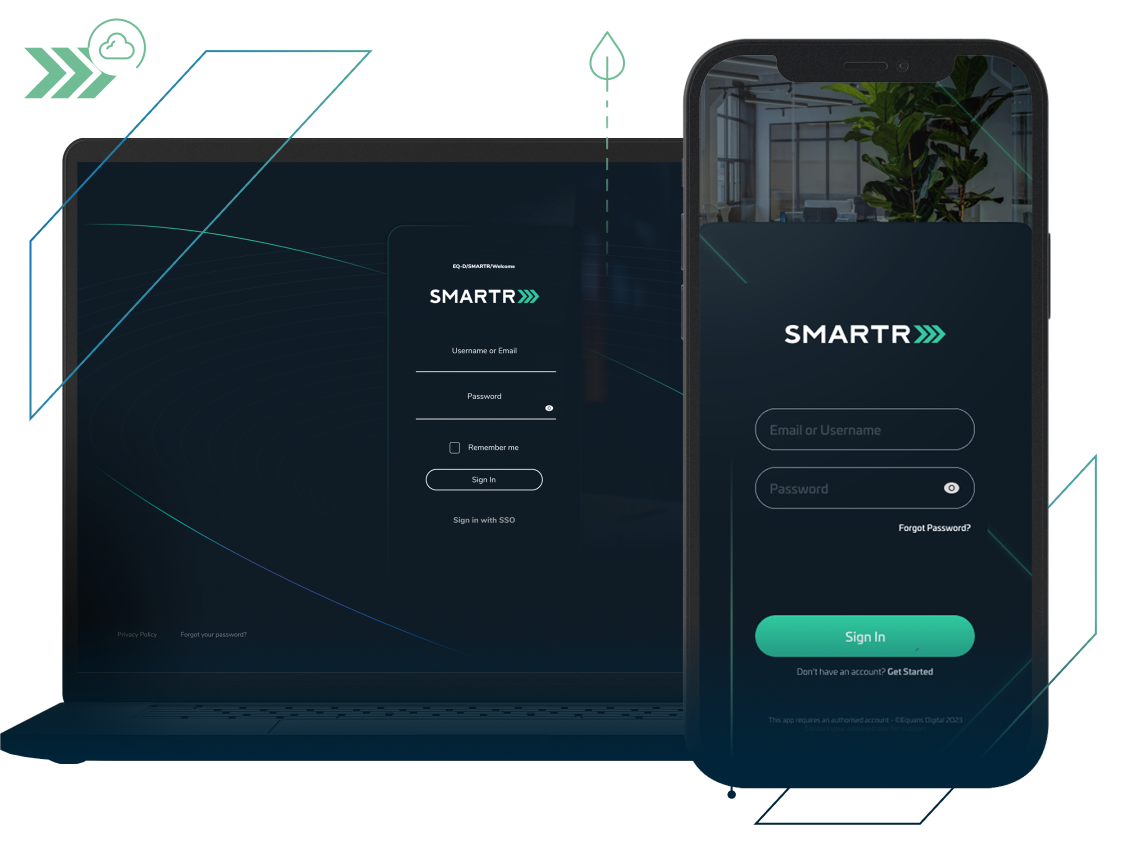 Manage
A suite of products designed to digitise and manage built estates
SMARTR Cloud is an intelligent Software as a service (SaaS) platform for smart buildings, offering a comprehensive solution for hosting sensory (IoT) and Building Management System (BMS) data. With the capability to cut property expenses by up to 40%, SMARTR empowers informed decision-making, enhancing cost and energy efficiencies, and fostering healthier and more pleasant environments. Building Owners and Managers can confidently work towards their net-zero goals with SMARTR.
For engineers, contractors facilities teams managing smart building controls
Analytics, reporting and insights of critical Building Management Systems (BMS).
Core Features:
BMS Interfaces
Drawings & Schematics
Service Alarms
Schedules & Metering
For managers and administrators, managing decarbonisation and ESG Reporting
ESG, Strategy management, energy and decarbonisation reporting.
Core Features:
Manage Permissions
Strategy Management
Energy Reporting
Carbon & ESG Reporting
For engineers and employees configuring software with IoT deployment
Fast and efficient IOT deployment and software configuration, minimal on-site labour time.
Core Features:
Mobile Optimised
Energy Strategy Configuration
NFC & QR Enabled
Cyber Secure